"From Depth to Whimsy"
The Bank Left Gallery featured artists for February are Hungarian painter
Ildikó Kalapács and Lewiston mixed media artist Judy Parry Folk.
This exhibit will showcase art as a thought provoking narrative
and a whimsical medium.
The reception with the artists is February 6th
from 1:00pm - 5:00pm with live music from 1:00pm - 3:30pm.
This exhibit will run from February 6 to February 27.
The event is free to the public.



Ildikó Kalapács
A Hungarian-American visual artist and folk dancer located in Spokane, Washington, her artwork relates to her personal and cultural experiences in both cultures and beyond. She does not separate her dance and understanding of body movement from her visual expressions. Dance and body language became an intricate part of her art.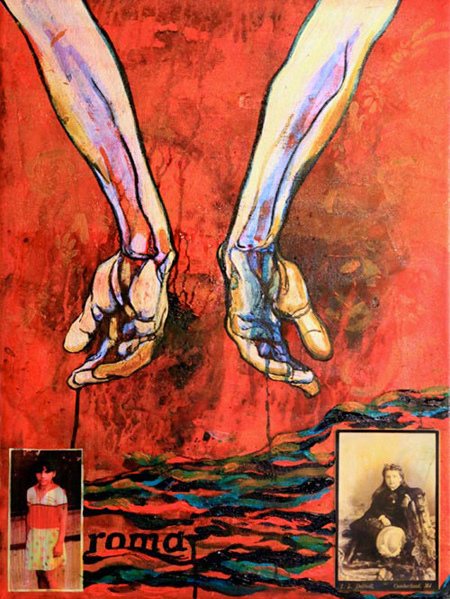 The Bank Left Gallery
Fine Art & Design
The Old Bank Building
100 South Bridge Street
PO Box 81
Palouse, WA 99161
Nelson Duran
and Pamela Duran
509.878.8425

Gallery
Thur - Sat, 11:00-5:00
Bistro
Thur - Sat, 11:30-2:00
Dinners by reservation only