Chocolat!

3rd Annual Chocolate Tasting at the Bank Left Bistro
and The Secret Garden Exhibit
featuring "Mermaids of the Palouse" by Tina Ochs

The Bank Left Bistro will hold a luncheon and its 3rd annual chocolate tasting event in honor of WSU Mom's Weekend, featuring a variety of exotic truffles and drinking chocolates. Accompanying this event, musician James Hoar will perform the beautiful music from Chocolat from 1:00pm - 3:00pm.

Truffles will be provided by:

Pamela Duran - inspired by her travels in Avignon, France
Cowgirl Chocolates from Moscow, Idaho
Food Artist Colin Cassard, from the University of Idaho
An Artist Dinner that evening at the Bank Left Bistro includes chocolate tasting.
The exhibit runs from April 9 - May 4
Chocolate tasting event: Friday, Saturday, and Sunday, April 8 - 10
Reception with the artist: April 9 - 1:00pm - 5:00pm
Artist Dinner: Saturday, April 9 - 5:30pm - 7:30pm
Chocolate, Art, Music, and Gardens... Come and enjoy!

Spring has arrived at the Bank Left Gallery with a special exhibit focusing on The Secret Garden. Featured artist Tina Ochs, former WSU faculty member and current resident of Palouse, will debut her collection of oil paintings "Mermaids of the Palouse" - a fantastical allegory interpreting the Palouse hills and their relationship to the sea.

The Gallery will also showcase "secret gardens" to celebrate the changing season and this beloved children's story. The gardens are natural and recycled - from the garden to the "gardens."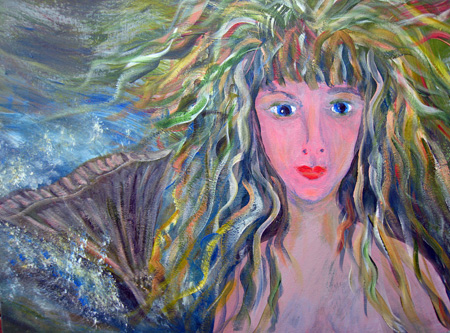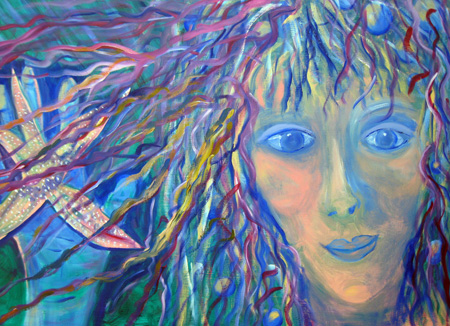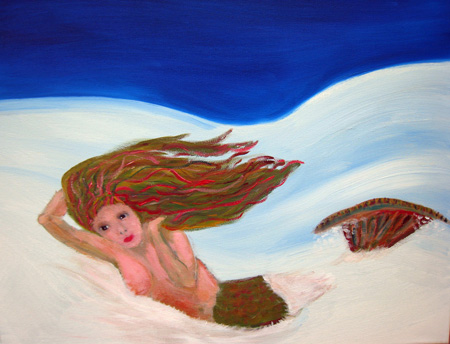 The Bank Left Gallery
Fine Art & Design
The Old Bank Building
100 South Bridge Street
PO Box 81
Palouse, WA 99161
Nelson Duran
and Pamela Duran
509.878.8425

Gallery
Thur - Sat, 11:00-5:00
Bistro
Thur - Sat, 11:30-2:00
Dinners by reservation only