Summer Events
August 1, 2015
Palouse is having a Yard Sale, a city-wide Yard Sale
& The Bank Left Gallery & Bistro is Part of it!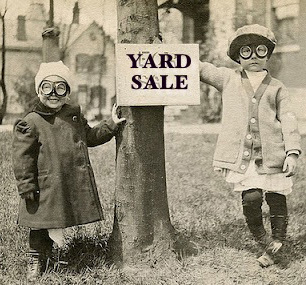 Come & treasure hunt with unbeatable prices and a great brunch!
Yard Sale & Brunch - 9:30am - 11:30am, August 1st
Brunch entree - Baked Eggs Marsala with beef sausages
and Heirloom Port Salut Potatoes
$12.50 plus tax per person
Yes - we are serving Brunch!!!
August 29th, 2015
An authentic Peruvian Dinner - an "Elixer"
featuring our Peruvian guest
Mercedes Frausto Entree - Cerdo Asado con Papa la Huancaina
Live music and dinner 6:00pm - 8:00pm
$35.00 per person plus tax