The Bank Left Gallery & Bistro,
and Open Eye & Linda's Whimseys present

"C'est magnifique!"
A day of French high tea,
antiques, art & installations
May 7, 2016

Come and celebrate over 100 paintings
by French artist
Nicole Taflinger (1927-2016)
from her earlier work to the newest...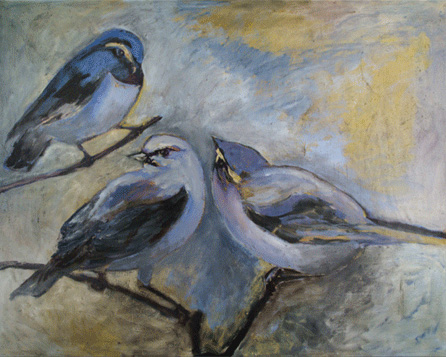 The Bank Left Gallery/Bistro will honor her art legacy and her contribution to the arts around the Palouse and the world by featuring a French high tea and offering to the public not only her work , but also her private collection of paintings by world-renowned artists Harold Ballaz, Tsutomu Toguchi and more.

As part of the celebration Open Eye Antiques & Linda's Whimseys will feature installations inspired by French antiques and culture.
*High Tea at The Bank Left from 12-2,
Taflinger exhibit 10-5 High tea $22.00, exhibit is free to the public

*French inspired Installations at Open Eye from 10-5

*Linda's Whimseys 10-5


Nicole Taflinger exhibit runs from May 7- June 18.
For High Tea reservations or show information
email na_durang@yahoo.com or call 509-878-1800 Thurs-Sat 11-3